EXAGRAM
Compact Coffee Scale
Sale price Price €34,90 EUR Regular price €34,90 EUR
exc.VAT
DESCRIPTION
Compact and precise, the Wacaco Exagram coffee scale is the perfect addition to your coffee setup. Its accurate weight measurement helps you to dial-in espresso with convenience and ensure repeatability of perfect extraction shot after shot. Its built-in timer function gives you the best tool for complete control of your pour-over brewing process. Furthermore, the tare function easily displays the net weight of ingredients by subtracting the weight of any bowl or container. Pocket-size, the scale fits most brewing devices and espresso machine trays. Equipped with a silicone pad the stainless steel top surface is well protected from heat transfer and liquid spilling. If you want to get serious about brewing coffee, it is time to put down that scoop and use the Wacaco Exagram to up your game.
*BATTERIES NOT INCLUDED
Weighing, timer & tare function
Precise measurement
Wide weighing range, up to 2kg
Unit conversion g/oz
Pocket-size
Powered by 2 AAA batteries
EXAGRAM CHARACTERISTICS
Dimension
124x77x24 mm
4.9x3.0x0.9 in
Weight
128 g
0.28 lb
Materials
ABS, Stainless Steel, Silicon.

Weighing Range
0.3g~2 kg
0.006~4.4 lb
Scale Interval
0.3g~999.9g d=0.1g
1kg~2kg d=1g
Max. Count Uptime
29 minutes and 59 seconds
Auto. Power Off
After 5 minutes
Display
Backlight LCD. Dim light after 90 seconds.
Unit
g/oz
Power Source
1.5Vx2 AAA batteries.
PACKAGE CHARACTERISTICS
Dimension
186x134x48 mm
7.32x5.27x1.89 in
Weight
310 g
0.68 lb
Package includes
Exagram scale, silicon pad,
multi-languages instruction book.
VIDEO
IMPORTANT
Read our Shipping Policy as well as our Return & Refund Policy prior to purchasing our products.
REVIEWS
Customer Reviews
Write a Review
Ask a Question
09/09/2022
Michael W.

Canada
Awesome, great product
Very easy to use n clean up, the silicon pad is a nice touch from coffee spill. Size is perfect to fit in my ROK espresso maker. Quite accurate on weighing. Really good except for the on/off beep sound is quite loud, wish it has a mute button.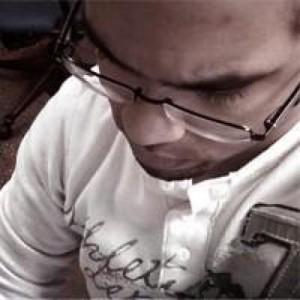 GO
09/02/2022
George O.

United States
Great price to oomph ratio
I love my Exagram! It's accurate, it's sensitive and can be used for anything from espresso to pour over. However there is one instruction in the manual you have take into careful consideration: Do not put Lithium or rechargeable batteries in your Exagram. Those kinds of batteries will have the Exagram running on overtime and throwing of your readings off incredibly.
08/20/2022
Margot I.

United States
Amazing espressso by the world's smallest espresso machine
I thoroughly love my Picopresso. I have used it several times a day since I got it in April and it never disappoints. I actually prefer the taste of this machine to my full size semi-professional Giotto espresso machine.